"How can I sell my car?" You may be asking yourself this question. If you're the owner of an unwanted vehicle and aren't sure what to do with it, contact Cash 4 Junk Cars Charlotte today! We'll turn your eyesore of a vehicle into cash you can use, without any hassle or strings attached. From old, beat-up clunkers to autos that don't even run, we'll take them all and conveniently haul them away for you. We buy junk cars and offer junk car towing in Charlotte, Mecklenburg County, Harrisburg, Mint Hill, and Matthews, NC!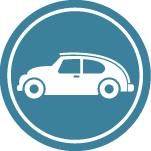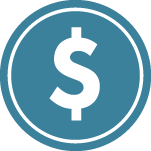 How it works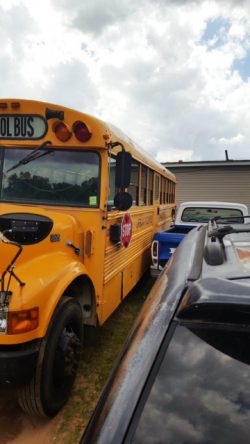 The process for getting rid of your unwanted vehicle is easy—you don't even have to leave your couch! Here's how you can sell your junk car:
You give us a call to inquire about junk car removal in Charlotte, NC. We'll ask for some basic information such as make, model and year.
Once we have the information, we'll provide you with a quick quote. This is the cash we'll offer you for your car—no additional fees!
If you accept our offer, we'll schedule a time to pick up your vehicle and pay you. We're flexible and can work around your lifestyle.
When we arrive to pick up your vehicle you'll just need to sign a few forms. Then, we'll put cash in your hand and take your vehicle away!
It's as simple as that! We take care of the junk car towing in Charlotte, NC and strive to provide our customers with a fair dollar amount for their unwanted vehicle.
Paperwork help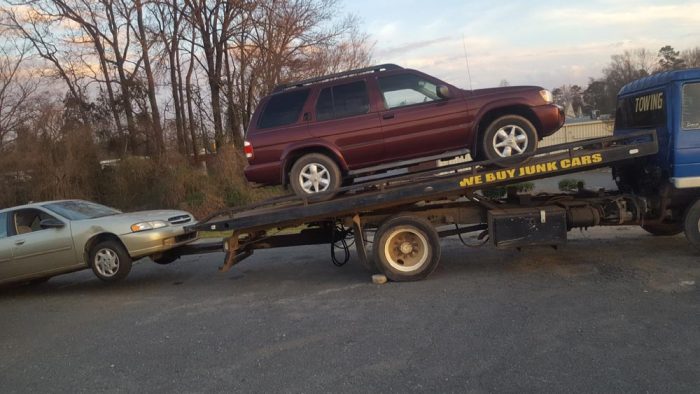 In some cases in which we buy junk cars—like those where a vehicle title isn't available—there's legal paperwork that needs to be filled out before we can take a vehicle. Our team will help you understand and fill out this paperwork, expediting the process and ensuring the entire transaction is on the level. We strive to always be professional and honest, so you have peace of mind in working with us.
For more information about junk car removal with Cash 4 Junk Cars Charlotte or to inquire about how much we're willing to pay for your old, unwanted vehicle, please contact us at (704) 223-9292!